Ultra IT Storage Solutions
With extensive expertise in data storage within the AWS Cloud, Ultra IT has a proven track record of assisting customers in achieving efficient storage solutions that seamlessly bridge the gap between their cloud and on-premises environments, ensuring uninterrupted business continuity.
As a distinguished AWS Partner, we harness the power of cloud storage products and solutions that have undergone rigorous qualification through the AWS Partner Competency Program. Our offerings encompass a wide range of capabilities, including backup, cloud NAS, archiving, disaster recovery, and secure file transfer. Connect with us today to explore how you can leverage the advanced storage capabilities of AWS to store your data securely and efficiently.
Cloud Migrations
Seamlessly transition your applications, servers, and databases to the cloud while maintaining uninterrupted business operations.
Experience a smooth and hassle-free migration process that ensures your critical systems seamlessly integrate with the cloud environment. Effortlessly leverage the benefits of cloud technology without any disruption to your ongoing operations.

Our expert team will guide you through the migration journey, minimising any potential disruptions and ensuring a seamless transition to the cloud. Focus on your core business activities while we handle the complexities of migrating your infrastructure to the cloud.
Managed Services
Enhance productivity and optimise cost savings through continuous cloud support and monitoring, accompanied by expertly managed DevOps operations around the clock.
Experience the benefits of streamlined IT operations and improved efficiency while leveraging 24/7 support and proactive monitoring to maximise your business outcomes.

Let our dedicated team handle your cloud infrastructure, ensuring smooth operations, reducing downtime, and enabling you to focus on core business activities without the burden of managing complex IT processes.
Windows Workloads
Achieve peak performance on the cloud by migrating your Windows workloads to AWS and embracing the modernisation of your Microsoft applications.
Seamlessly transition your existing Windows-based workloads to the AWS cloud infrastructure, unlocking enhanced performance and scalability. Modernize your Microsoft applications, harnessing the power of cutting-edge cloud technologies to optimise their functionality and efficiency.

With AWS as your platform, experience the full potential of your Windows workloads and enjoy the benefits of a cloud-native environment. Elevate your applications to new heights, delivering optimal performance and reaping the rewards of cloud-based innovation.
Machine Learning
Develop progressive machine learning programs that continuously evolve and reveal valuable customer insights through automation.
Unlock the power of automated machine learning to create intelligent algorithms that improve their performance over time. Seamlessly integrate these programs into your operations to uncover deep and meaningful customer insights that drive informed decision-making.

Leverage the capabilities of evolving machine learning models to gain a competitive edge, adapt to changing customer behaviour, and enhance your understanding of their preferences and needs. Harness the potential of automation to unlock valuable insights that propel your business forward in the ever-evolving landscape.
Database Services
Experience boundless scalability, unparalleled availability, and cost efficiencies by migrating and modernizing your legacy databases.
Seamlessly transition your outdated database systems to cutting-edge solutions that offer limitless scalability and ensure high availability. Embrace the power of modernization to unlock new levels of performance and flexibility while significantly reducing costs.

Leverage advanced technologies to optimize your database infrastructure, enabling seamless scaling to meet the demands of your growing business. Witness the transformative impact of migrating and modernizing your legacy databases as you embrace a future-proof solution that empowers your organization with enhanced capabilities and cost savings.
Containers
Embark on a journey towards modernization by adopting containerization or transitioning to managed containers on AWS.
Embrace the power of containerization to streamline your application deployment process, enabling greater agility and scalability. Alternatively, leverage the benefits of AWS's managed container services to simplify container management and maximize efficiency.

Whether you choose modernized containerization or opt for AWS's managed container offerings, you'll unlock the potential for seamless and efficient application deployment in a cloud-native environment. Stay at the forefront of technology and empower your business with flexible and optimized container solutions on AWS.
Internet of things
Effortlessly control vast networks of intelligent devices via cloud-based IoT solutions specifically designed for your needs.
Seamlessly manage and monitor thousands of smart devices by harnessing the power of purpose-built IoT solutions. Utilize cutting-edge cloud technologies to efficiently oversee and control your connected ecosystem of devices.

Streamline operations, optimise performance, and gain valuable insights from your IoT network through tailored solutions that cater to your unique requirements. Embrace the capabilities of cloud-based management to unlock the full potential of your smart devices and drive transformative outcomes for your business.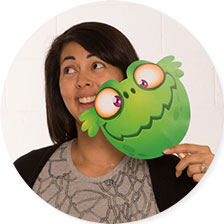 We needed an IT company to refer our clients to, one that provided solutions, and was easily contactable. Andrew and the team are so responsive, it has absolutely blown us away. This makes our job so much easier, as it gives our clients what they need. Ultra IT are responsive and proactive.
Overlord - Monster Creative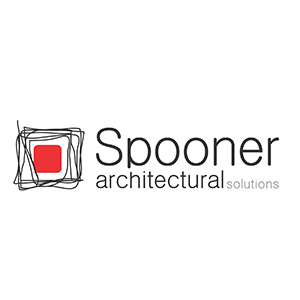 Recently we went through a period of rapid growth within our architectural practice. We realised that our computer systems were fragmented, with less than desirable back up, a lack of security and poor network connectivity.
To solve this problem, we reached out to Andrew at Ultra IT. Andrew was able to review the alternatives available to us, research the best options, and come up with a variety of solutions for us.
Director, Spooner Architectural
Get in touch to explore how UltraIT can assist your organisation in harnessing cloud services to achieve your business goals.