Meet Quality Food Southland
Meet Quality Food Southland or QFS for short. What started as a humble bakery and Café in the 1900's by Annie C Miller, grew into New Zealand's leading manufacturer in butter-based bakery products and sauces. They are the largest exporter of butter pastry in NZ. Up until a few years ago they were struggling with their systems and processes.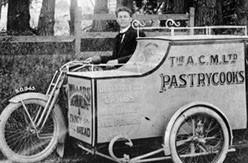 Document Management and Approvals headache!
Their document management and approval systems were completely manual. This meant a LOT of paperwork, and complex filing systems as each product version had to be kept on hand. There could be many iterations which make things complicated. Their approval process was also a headache. QFS had eight different approval processes. At each stage, approval had to be signed off by three different signatories. As you can imagine there was a lot of paper, storage and wasted time, not to mention the risk of making a mistake, was really high.
Aiming for Change
Ideally, the team at QFS were keen to make a few improvements. Document storage and security were key. They wanted to get rid of the complex document folder structure while managing and keeping all their file changes. They wanted to replace the manual time-consuming approval process for an online version, complete with change notifications, tracked changes and approval process stage indicators. Essentially, they wanted to have the process more manageable, consistent and streamlined.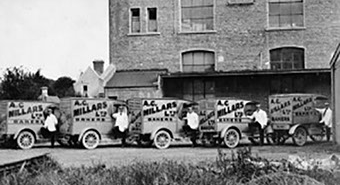 Empowering QFS with Microsoft
After consulting with an IT Alliance Member, the QFS team decided that the best course of action was to have these seasoned professionals cook up a nicely balanced solution using some Microsoft products called SharePoint, Power Automate, and power apps. These were all available through having Microsoft 365.
SharePoint helped create an online document management system that had version control, search features and navigation that made finding documents and using them easier. It even had a check in and out function. You could track your changes so that everyone was always up to speed on any project.
Power Automate helped QFS to automate their business processes and approvals using tailored notifications and automated data entry, saving plenty of time and increasing the accuracy of the approval process.
Power apps helped to collect information and display where everything was in the process so that the project could be managed much more easily.
The End Result
QFS ended up with a very slick looking web-based system thanks to Microsoft 365 and its added products. The best part is that it is all in one place. The new system stores all documents, manages document check-in/out, maintains all version history and records document changes.
It allows users to check-out a document, make the required changes then completes the document approval process from start to finish. It includes notifications to stakeholders, updates progress and document control lists throughout the process. On approval, it creates a pdf version and stores it in a duplicate SharePoint suite used by "view only" staff. The result helps their business run more efficiently, with less risk. Sounds too good to be true, right?
If you are ready to empower your business with Microsoft Products like these, you can reach out to us here. If you would like to learn more, join us at this free event by registering here.