Microsoft has recently announced a new Teams add-on license called Microsoft Teams Premium.
Teams Premium adds on number of features to enhance the Teams experience in areas such as:
More personalised and intelligent meetings and webinars
Enhanced protection for meetings
Advanced management and reporting capabilities for IT
Advanced Virtual Appointments
The add-on is available to purchase for users with an Office 365 or Microsoft 365 subscription with Teams.
Teams Premium is now generally available, with intelligent recap features rolling out in the first half of 2023. The recommended retail price is NZD $15.10 per user per month.
One of the most exciting pieces of news around the new Microsoft's Teams Premium service is the inclusion of GPT 3.5, which will soon feature more widely across the Microsoft tech stack.
With Teams Premium, the AI language model has the ability to automate certain tasks as part of its "intelligent recap" feature.
These tasks could include creating automatically generated meeting notes, recommended tasks or even creating chapter markings for recordings. This functionality could completely change the post-meeting actions experience typically performed by meeting attendees, freeing them up to do other tasks.
The following tables compare the full feature sets contained within Teams and Teams Premium: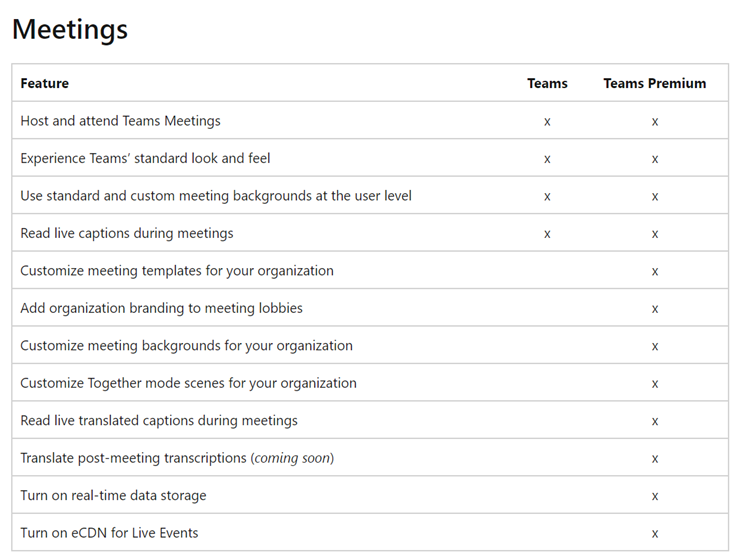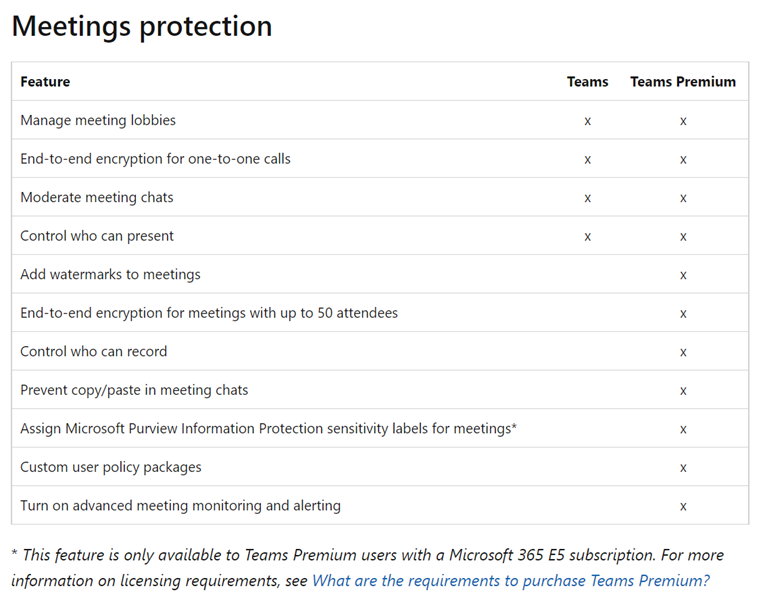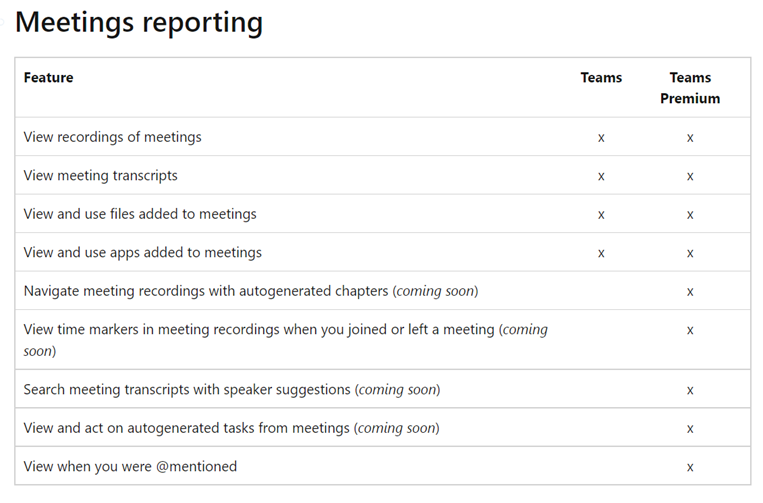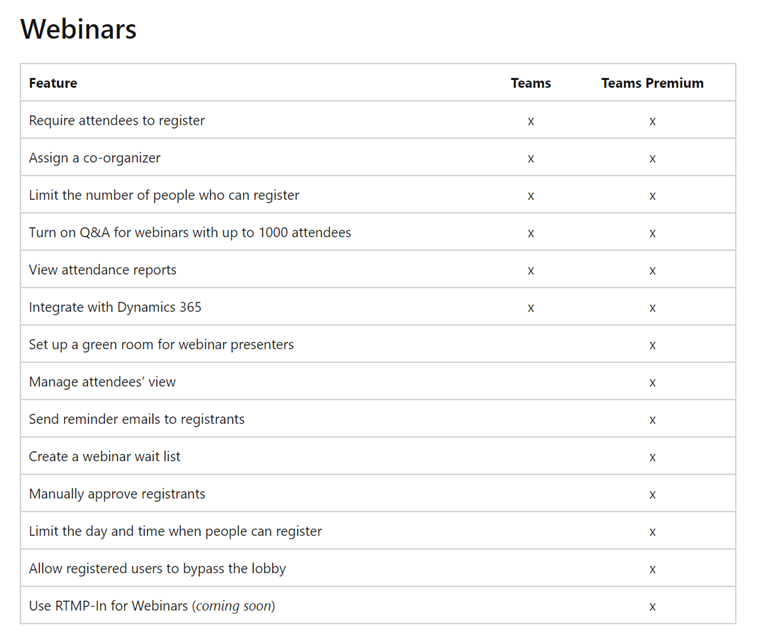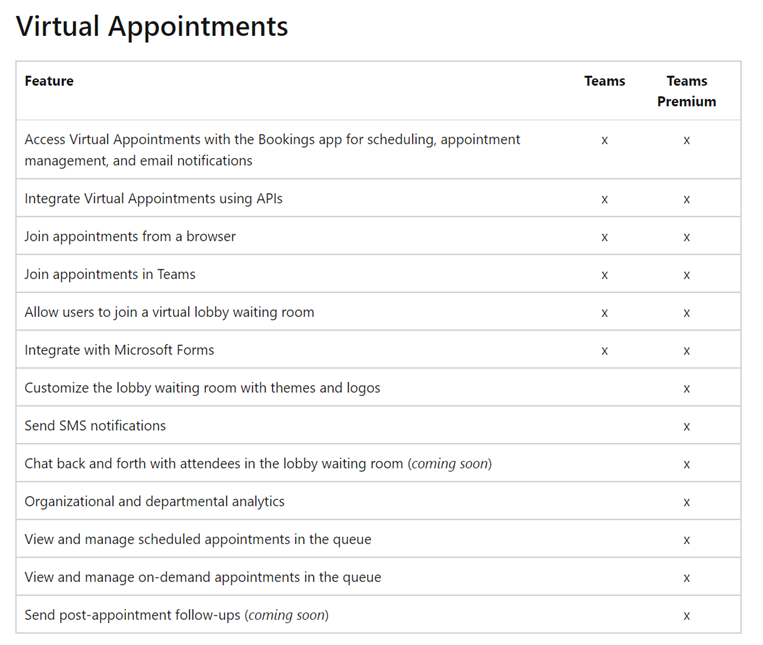 There's a number of features which are currently included in the standard Teams license which will move to Teams Premium, as well as a wide range of new features that will be available that will offer more granular controls on how customer can manage their meeting experience.
There are also a range of customisation features that are available under Teams Premium, so if you want to align your meeting room experience to your company's brand you could utilise features such as:
Customise the lobby & waiting room with themes and logos
Custom meeting templates
Custom meeting backgrounds
Custom together modes
By leveraging these customisations, you can really make your organisation stand out amongst the crowd and provide some differentiation to the standard Teams meeting experience.
If your users utilise these features then you will need to purchase Teams Premium licenses:
Live translated captions
Timeline markers in Teams meeting recordings for when a user left or joined meetings
Virtual Appointments: SMS notifications
Virtual Appointments: Organizational analytics in the Teams admin center
Virtual Appointments: Scheduled queue view
There is also a Teams Premium trial available for up to 25 users, so if you would like to test out the new functionality, you can do so for 30 days at no cost. If you are utilising the trial please don't forget to turn off auto renew as trials under CSP roll into full licenses on expiry.
Contact us here to see if Teams Premium is right for you.